The ONE For You!
ONE Collision is more than the only one you need when it comes to car repairs and detailing. We are a local, family-owned business that truly wants to do what's best for you and your vehicle.
As a west side of  Cincinnati family, Joe and Erica Weast found the perfect spot for their dream business in the heart of West Harrison, Indiana in 2021. West Harrison provides that handshake, trust, and value mentality we want to share with our customers.
Why the capitalization of the word ONE? The first initials of our KEO's names (Kid Executive Officers) of course! The Weast family has 3 kids, Owen, Nolan, and Evelyn…ONE. You may see them running around the shop from time to time and they are the true reason for why we do what we do. Showing them the right way to treat a customer and the power of what a handshake and hard work can do is our goal.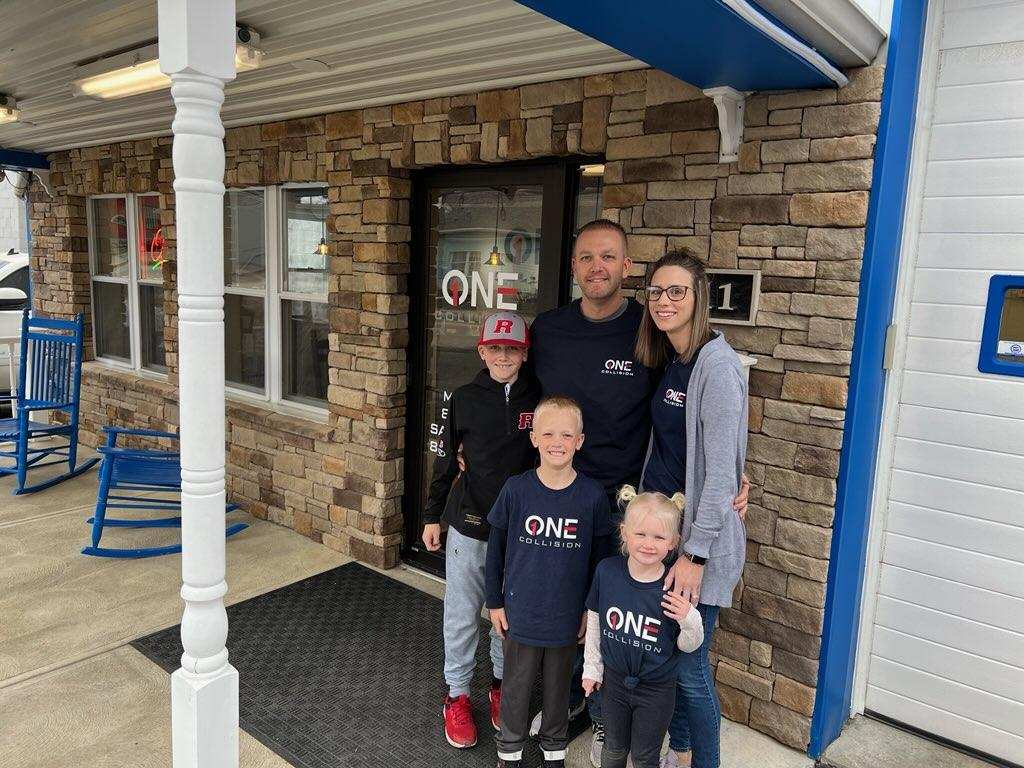 Our staff at ONE Collision is here to assist you with any questions, before, during, and after the repair process. We provide high-quality repairs while maintaining the performance, durability, and safety of your car, truck, or SUV.